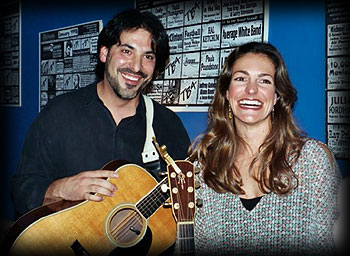 Backstage with Gregg at the Birchmere,
Alexandria, VA
Maggie & Gregg first collaborated on their holiday CD
Simple Gifts. Nowadays they've been taking their unique blend of guitar and voices out for evenings of music on the town at clubs and cabarets throughout the country.
Maggie's ease of phrasing and clear, warm voice communicates joy, wit, love and whatever else comes to mind. Gregg's guitar playing is bold, bassy and smooth. Together their harmonies mix and blend up a tasty concoction of acoustic/jazz/folk/pop.
They're as creative interpreters of others' works as of their own, drawing material from a spectrum broad enough to include both
Joni Mitchell and Frank Loesser.
Check out gig dates.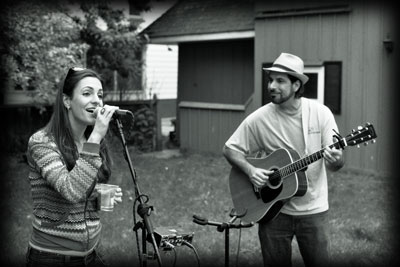 ShadFest, Lambertville, NJ. Photo by
JAG
.